Karlie  Bylsma  (12 Years old)..new member Fall 2015.  Competing her first year in pony club. Taking lessons with Sharon Simmons at Rae Vic Tar Farm.  Wrote her D/D1 and passed with flying colours.  However, the night before the practical and ridden she had a mishap and couldn't complete.  Getting ready for next year.
Karlie has received her badge for "parts of the pony",  "I Love my Pony" and "D level Quiz".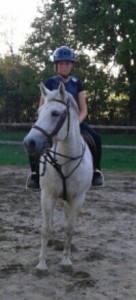 Karlie riding "Betty"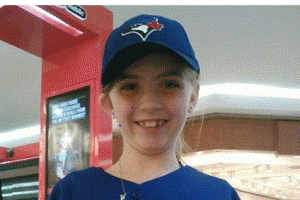 She's also a baseball fan…likes the Blue Jays!
Olive was adopted in 2009 from "Heaven Can Wait Rescue" at the age of 3 years.